How to Order
Because each Portland Pudgy safety dinghy is carefully built out by hand, per your needs, we ask that you contact us via email or telephone below to place your order, including shipping and payment information. If you wish, you can download this  order form  for reference or to fill out and mail or email to us.
These web pages may also help you decide what Portland Pudgy accessories you want:
We ask for a 25% deposit to confirm your order. As soon as your order is confirmed, your work order goes to the shop floor.
Purchase to be paid in US dollars. We accept Paypal, MasterCard, Visa, bank transfers, checks, and cash.
Contact Us to Order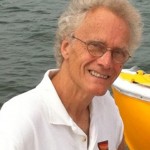 David Hulbert, President
1-207-761-2428
skype: portlandpudgy
Portland Pudgy Inc.  125 John Roberts Road, Unit 23B, South Portland, Maine 04106
To See a Portland Pudgy Before Ordering
If you're in the area, come to our shop in Portland, Maine. But if, like most Portland Pudgy owners, you're not in our area, we will try to find a way to introduce you to a Portland Pudgy "in person." Most of our boats go to customers who have learned about us on the Internet, through word of mouth, or through the press. We may be able to put you in touch with a Pudgy owner in your area who will let you have a look at a real life Portland Pudgy. Contact us, and we will certainly try. When new Pudgy owners receive their boats, we often get phone calls and emails telling us that it's even better than they expected:
"This little boat has in every way exceeded all my expectations!!!! …Thank you for building such a good product; this seems to be so rare at any price these days." Tony B., NY
"Quality, quality, quality!" Leonard M., GA
Shipping the Portland Pudgy and Accessories
Costs. Shipping costs vary by destination, carrier, items ordered, and services used. Let us know the zip/postal code and type of delivery (e.g. business, residential, island delivery, international ocean or air, etc.) and we will get quotes. See Special Shipping Services, below.
Special Shipping Services. All freight companies charge extra for special services such as residential delivery, remote delivery, island delivery, etc.  Note that if you don't have a business address to ship to, most shipping companies are willing to hold the shipment for pickup at a freight terminal for a couple of days.
Shipping Accessories. Standard equipment such as oars and bridle, and lightweight extras such as the ladder/fender and pump (and obviously, built-in equipment such as the optional bow bumper or lifting eyes) ship on or in the boat. Larger or heavier accessories that aren't built in (such as the sail kit or anchor) are shipped separately. Shipping them separately usually ends up costing you less than it would to ship such items inside the boat, because we get discounts (which we pass on to you) for shipping the boat, but not so much for items inside the boat.
West Coast Shipments. When shipping to the West Coast (and western continental USA) we keep the cost of shipping the boat to a business address at a maximum of $565.00, even though the shipper usually charges quite a bit more (in other words, we pay the difference in price).  However, we don't cover extra fees for special shipping services (see Special Shipping Services, above). Depending on where you are on the West Coast, shipping usually takes about five business days (i.e. not including weekends and holidays).
Method. Most North American shipments are by truck.  Alaskan shipments are truck, then ferry. International shipments (other than Canada and Mexico) are ocean or air. We will do everything we can to accommodate your shipping needs.
In shipping, the boats are always top loaded. We ship the boat in a bag made of moving blanket material. We do this to avoid the use of styrofoam and other plastic packing materials that pollute the environment. We reuse the bag and ask that you send it back to us (North American shipments only). The cardboard box you'll find inside the boat has a prepaid UPS label on it. Just put the bag inside the box and call UPS for pickup.
Also, we welcome you to come and pick up your boat at our shop in Portland, Maine. We love meeting new Pudgy owners!