Dinghy: Rowing and Motoring the Portland Pudgy
"Better performance characteristics in one package than any dinghy I've seen…The best dinghy ever made!"   Mike M., Harborside, ME.
The Portland Pudgy yacht tender is uniquely designed to get you safely where you want to go, whether you're blue water cruising, sailing offshore, or exploring a lake. The Pudgy was designed as a tender for blue water sailors, who could also use it as a dynamic lifeboat they could sail to safety. The resulting versatility, ruggedness, buoyancy, stability, roominess, and high quality workmanship puts the Portland Pudgy yacht tender in a class by itself.
General Information about the Portland Pudgy Yacht Tender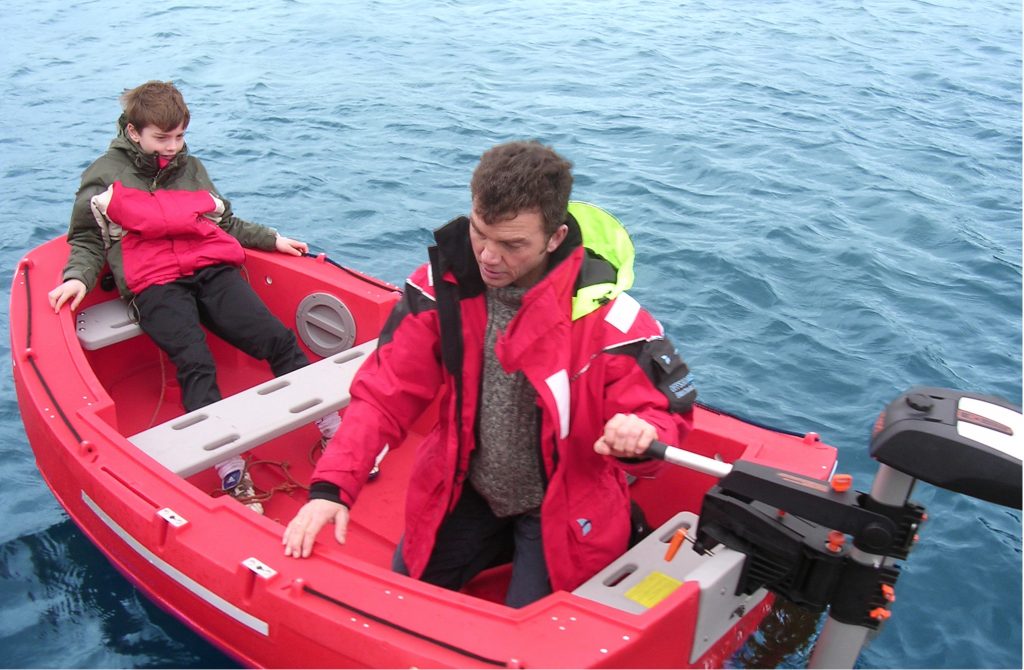 Yacht Tender / Rowboat / Motorboat: The Portland Pudgy safety dinghy is the ideal yacht tender to row, motor, and tow. It tracks perfectly and moves along nicely with a small motor.
The Pudgy is extremely buoyant and  has huge carrying capacity, both in the roomy cockpit and inside the storage compartments in the double hull. The oars pull apart and stow through the transom hatch.  There's 12 cubic feet of interior storage within the walls of the hull. The Portland Pudgy (7′ 8″, 128 lb., USCG-approved for 4 people) is designed and manufactured to be an exceptionally rugged, stable, unsinkable boat. See Dinghy FAQ.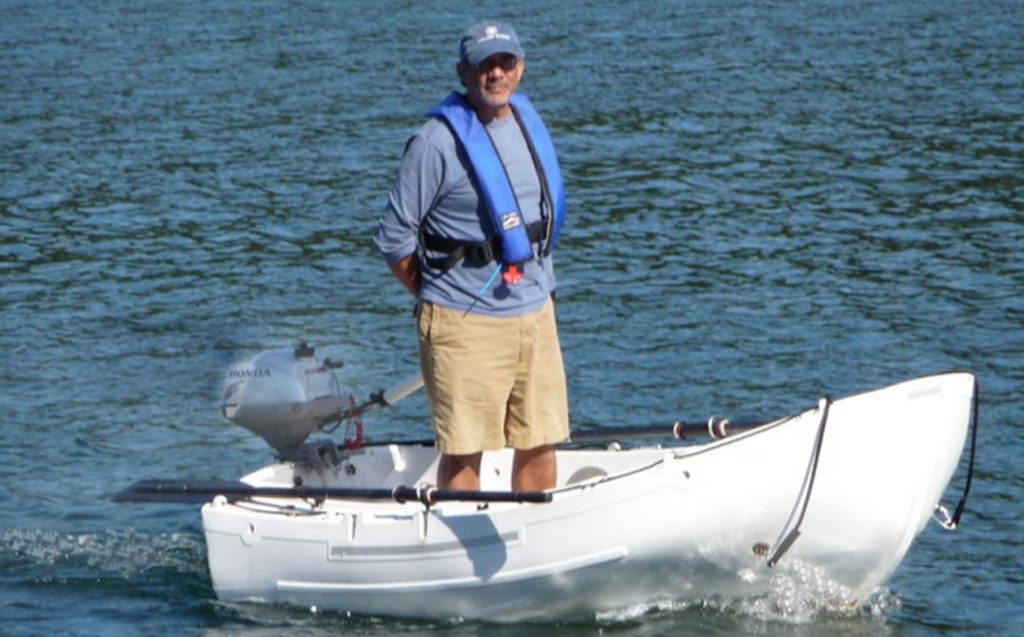 Safety Boat / Recreational Boat: This small boat is so stable you can walk around in it. The Portland Pudgy safety dinghy has all the benefits of inflatable boats and RIBs (rigid inflatable boats), without the risk of deflation. There is no need for an unsightly, expensive, and deflation-prone RID kit with the Pudgy: it's unsinkable, with built-in buoyancy.
The Portland Pudgy safety dinghy is a self-rescue boat, even without the optional inflatable exposure canopy, sea anchor and other survival gear. With its sail kit, the Pudgy is a fun sailing dinghy!
Unlike inflatable boats, the Portland Pudgy safety dinghy is a joy to row. Because the Portland Pudgy safety dinghy is so stable, rugged, and tracks so well when rowed or motored, it's also a great boat for fishing and hunting.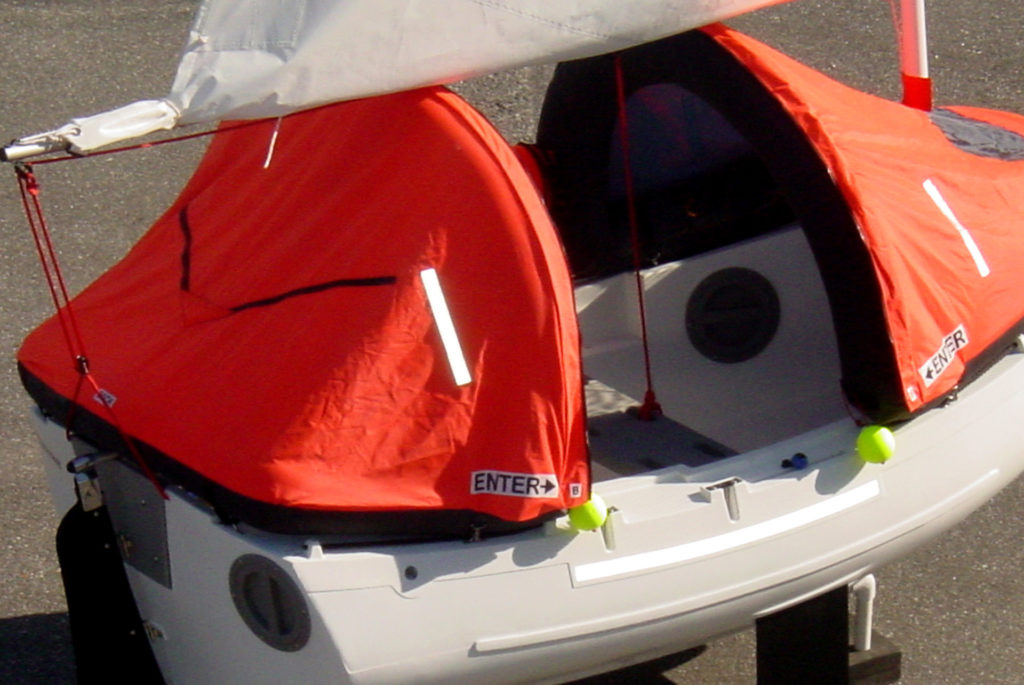 Self-Contained Unit: All of the accessories, oars, sail kit (including telescoping mast and boom), safety equipment, fishing gear, lunch, beverages, camera and tripod, and more, can be stowed inside the double hull, via the five watertight hatches.